BRITISH CONFEDERATE WHITE MEN ATTACK DISABLED ENGLISH SCHOOL.
Hadrian School vandal attack declared 'hate crime'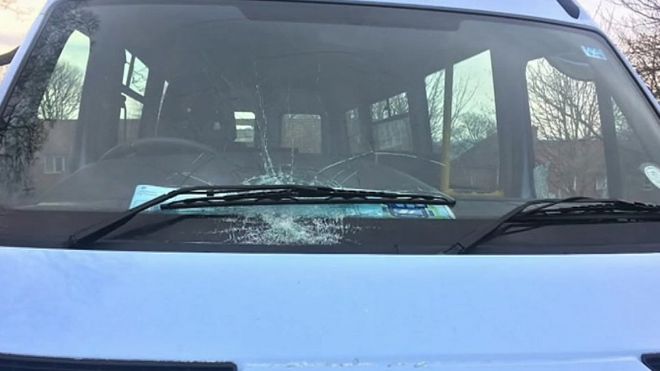 Thousands of pounds have been raised to help a school for children with special needs which was targeted by vandals in what police have called a "hate crime".
Slurs aimed at pupils were painted on the playground of Newcastle's Hadrian School and a minibus's windows smashed.
Paint was thrown over specialist play equipment and graffiti left on the school's welcome sign.
About £10,000 has so far been raised, with donations from the BBC's Steph McGovern and Alan Shearer.
Staff and parents described the attack, which happened over the Easter holidays, as "vile and disgusting".
Head teacher Chris Rollings said: "We came in to prepare for the coming term to find the playground area devastated.
"There was paint and graffiti. But it was the nature of the graffiti that totally shocked us.
"The language used was shockingly directed at our children and our families.
"The idea that people in our community can have those opinions about our children really hurt."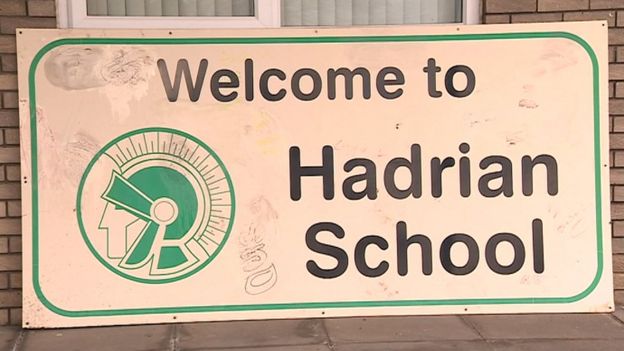 Mr Rollings estimates that damage at several thousand pounds, with the possibility that the playground will have to be replaced.
Emma English, who is a parent governor at the school, said: "I just felt really upset and sad when I heard what had happened.
"How can such a lovely environment be tarnished by such a hate crime? The malice and disrespect shown to these children is so sad."
A spokesman for Northumbria Police said: "Inquiries into the incident are ongoing, but police are treating this as a hate crime and condemn the actions of those responsible."