LOW LEVEL MASONS SUCH AS POLICE OFFICERS (all Law Enforcement Officers are Masons- even Race Lies TV CEO Pastor Cinque had to join when he was a LEO) ARE JUSTIFIED UNDER MASONRY THROUGH ENGAGING IN SODOMY AND INTERRACIAL SATANIC RAPES BY ARRESTING MEN- ESPECIALLY BIG BLACK BUCKS! YOU HEARD US. ARRESTING BLACK MEN IS A FORM OF RACIALIZED SODOMY, AND THIS IS WHY 2/3rds OF THE LEGAL CODE HAS NOW MADE MOST NORMAL TRADITIONAL MALE ACTIVITIES ILLEGAL. A MAN IN AMERICA CAN NOW GO TO PRISON FOR JUST HAVING A GUN IN THE "WRONG SPOT" AND PHYSICALLY DISCIPLINING HIS WIFE (even when he's not being harsh "The Color Purple" like with her like the Bible says) FOR SOME WOMEN HAVE ALWAYS REQUIRED DISCIPLINE IN ORDER TO HAVE A FUNCTIONING MARRIAGE THE MAN CAN LIVE WITH.
BUT AS YOU CAN SEE THE SODOMITE SOCIAL ENGINEERS HAVE NOW CREATED A SOCIETY FULL OF WOMEN (maybe even a slight Majority) WHOSE BEHAVIORS REQUIRE DISCIPLINE.. THESE WOMEN ARE AN ABSOLUTE DANGER TO THEMSELVES, COMMUNITY, AND CHILDREN.
REAL MEN CAN'T HELP BUT TO COMMIT A CRIME, EVENTUALLY. THAT'S THE SET UP. THAT'S THE PLAN TO EVENTUALLY GET ALL REAL MEN LOCKED UP AT SOME POINT IN THEIR LIVES FOR THE CHANCE TO BE MORE INDOCTRINATED .
UNDER THE CURRENT LEGAL CODES, ALL MEN ARE CRIMINALS AND TERRORISTS, BECAUSE ALL MEN WILL COMMIT A CRIME AT SOME POINT AND TIME- EVEN IF THEY AREN'T CAUGHT.
THIS IS WHY WE SUPPORT MARTIAL LAW. AND MARTIAL LAW RIOTS!
STANDARD CONVENTIONAL MARTIAL LAW WOULD GET RID OF ALMOST ALL LEGAL CODES THESE DEVILS HAVE USED TO SOCIALLY ENGINEER SOCIETY INTO SODOM OVERNIGHT, AND CRIMINAL JUSTICE WOULD GO BACK TO BASICS.
WHEN THE MARTIAL LAW POPS OFF WOMEN WILL BEG TO BE UP UNDER A MAN WHO WILL JUSTLY DISCIPLINE THEM THAN SOME RAPING ASS FEMICIDE TROOP. THESE TROOPS RAPE THEIR OWN WOMEN IN STANDARD MASCULINE LOOKING MILITARY UNIFORMS (all women in the Military have been Raped), WHAT DO YOU THINK THEY DO WILL DO TO YOUR ASS WALKING IN YOGA PANTS AND A TANK TOP DOWN THE STREET ALONE? MANY WOMEN IN IRAQ HAVE BEEN RAPED TO DEATH BY AMERICA'S TROOPS.
THAT'S CALLED FEMICIDE!
JUST SAYING!
Freemasonry's Best Kept Secret: Ritual Sodomy
April 5, 2017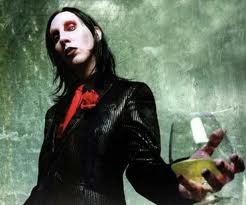 left.
By 1996, Satanist rocker Marylin Manson was literally selling sodomy to teens

.
Sodomy is a form of brainwashing
Freemasons are able to be
a closeted homosexual organization
due to the amnesia of half the victims,
and psychological
denial of their own homosexuality
by bull fruit perps like Jerry Sandusky.
from Aug 19, 2012
by Billy Morgan
(henrymakow.com)
The best kept secret

of the esoteric grades of Freemasonry is ritual sodomy. They believe it opens the "third eye" to Luciferian illumination. It attacks a pressure point of nerves at the base of the spine, causing temporary neurological paralysis and a shift of consciousness.

MK-ULTRA survivors have testified that sodomy causes identity "splits" in children up to age 5, so it was standard for programming multiples.

In order to produce a mind control slave, it must be done ideally between age two and four. The pressure point causes memory blackout, which is why victims don't experience flashbacks before a physiological change in the brain occurs between age 28 and 32.

When introduced at eleven or older it doesn't cause splits, but initiates the victim or 'neophyte' into the Sado-Masochistic "brotherhood".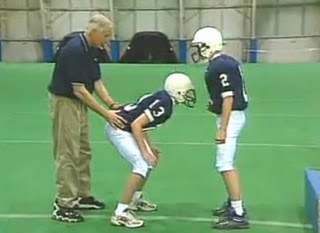 The initiation is metaphysical so it doesn't matter whether it is done formally as an initiation, or informally Jerry Sandusky style. The Illuminati are a class of people that have this "illumination" in common whether the perp was a Freemason or not.

Anyone that has experienced sodomy has been illuminated or initiated into the Luciferian initiation because "Lucifer" is real.

"No one will enter the New World Order unless he or she will make a pledge to worship Lucifer. No one will enter the New Age unless he will take a Luciferian Initiation." - David Spangler (Leading figure in the '70's and 80's New Age movement and United Nations affiliated NGO's: Findhorn Foundation, Lindisfarne Association.)
This is why sodomy laws have been overturned almost world wide since 1970.

By 1996, Satanist rocker Marylin Manson was literally selling sodomy to teens, and laughing all the way to the bank.

See the lyrics for Manson's 1996 rock anthem, "Cake And Sodomy", which middle school teens bought at shopping malls with their parent's money:

bible-belt 'round anglo-waste, putting sinners in their place
yeah, right, great if you're so good explain the shit stains on your face
white trash get down on your knees, time for cake and sodomy
time for cake and sodomy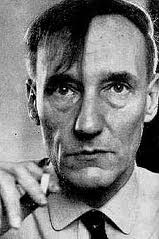 Before he died, sodomite celebrity William S. Burroughs, left, said in an interview that Manson stole the line, "I am the god of F**K" from a short story Burroughs wrote 50 years earlier.

Freemasons have gotten away with being a closeted homosexual organization all along due to amnesia of half the victims, and psychological denial of their own homosexuality by the Bull Fruit perps like Sandusky.

It's a Jekyll and Hyde thing. That's why so many politicians caught having public bathroom oral/anal sex, such as Indiana state rep Paul Hinkle and US Senator Larry Craig,
say "but I'm not gay"
.

It's tricky to explain to people that millions of Illuminati agents act completely autonomously. I don't think there is an organization with an address and meetings and such by that name.

Illuminati are the people Satan's got under demonic obsession. It doesn't require what we're used to thinking of as secret groups with meetings and so on. What explains it is that there is a supernatural non-human counter-force behind the scenes. Satan and 'Legion' are real.

I think this is what Paul meant by the "Mystery of Iniquity" in his letter to the Thessalonians 2:7 "For the mystery of iniquity is already at work: only he who now lets will let, until he be taken out of the way."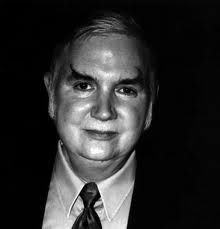 That is not to say that there isn't a network of conscious Satanists who occupy the positions of power in most organizations. Thus 'the Illuminati' control all organizations with plausible deniability. They get suspected, but never get convicted because they sit on the bench.

The network extends to police, courts, media...so nothing happens, as was the case twice when avowed Satanist Lieut. Col. Michael Aquino, left, was caught: Once in the Franklin Omaha procurer for Capitol Hill pedophiles scandal, and again in the Presidio pedophile ring case.
--

Related-
Homosexuality and Demonic Possession
Satanist Explains the Rites of Sodomy
Freemasonry's Homosexual Hidden Agenda